Chronomancy: Watchmaker's Curse
Chronomancy: Update v0.2.6!
---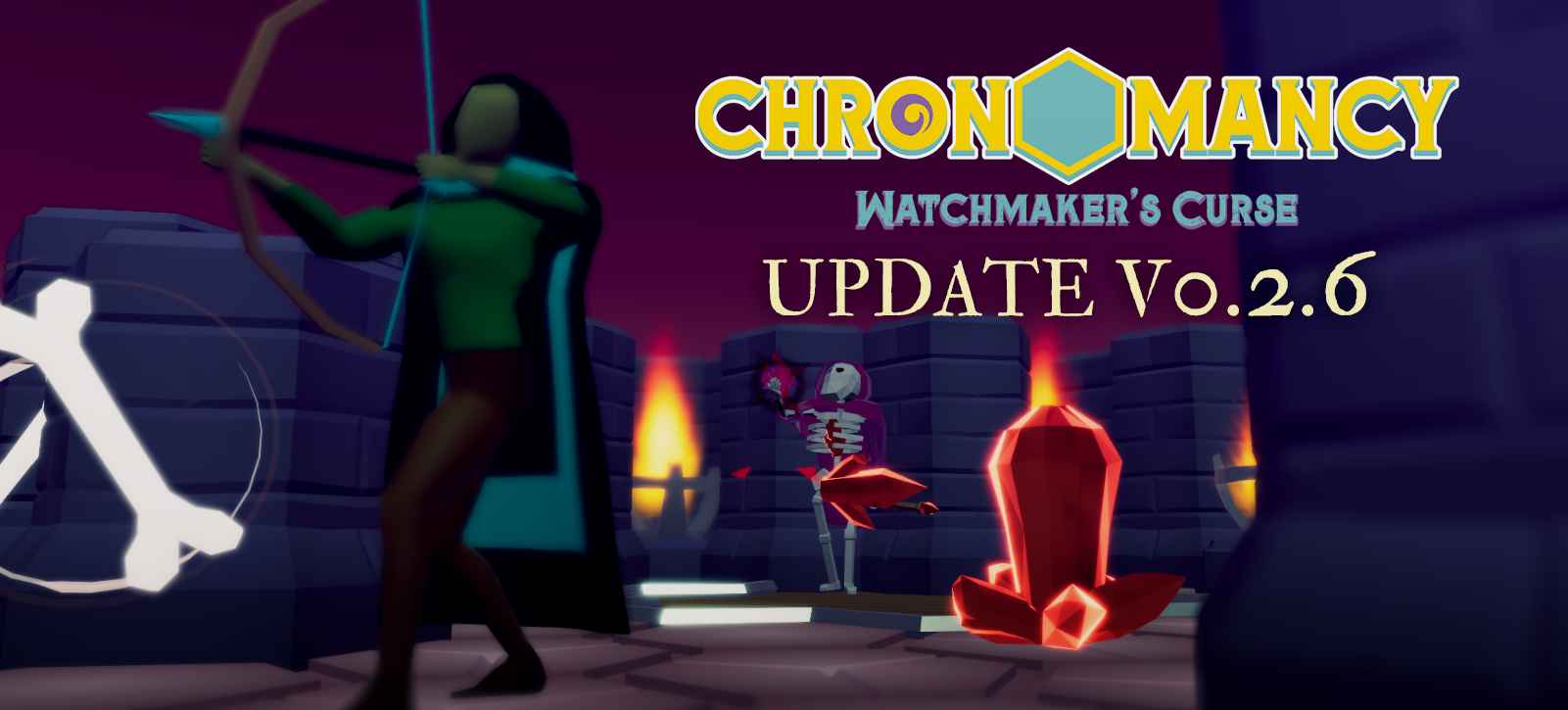 Hello everyone, today we are sharing our first update for Chronomancy! We took some time to make some quality-of-life fixes we did not get to do for the release. Also, we are finally able to have you listen to 2 new music tracks, so look forward to that!

Thank you so much for your great feedback on the game so far! We've been stunned by your kind words, and are really happy about so many people playing our humble little game :)

The complete list of changes can be seen below:

Gameplay

changed marker colours slightly
changed visuals of the snake and it's projectiles
changed visuals of the forest spirit and dungeon spirit! no more blending in!
made level generation more predictable in the forest zone
rebalanced game difficulty (enemy rate and floor generation)

UI

made audio options available in main manu, what a no-brainer...
rearranged several menu screens
added an option to adjust animation speed
added button animations
stopped the level title from intruding into your pause screen, what a jerk
added German localization!
added a background to the skill UI

Audio

2 new music tracks!
ticking loop now fades in when you take too long for your turn
replaced the ticking loop over the last 10 turns with a per-turn rising pitch effect

Bug fixes

entrances should not be cut off from the rest of the level anymore, sorry about your runs!
fixed Exits generating too early in levels of the forest zone
fixed Wolves intruding into your personal space after jumping
fixed cursor being gigantic on Mac
fixed bug where the pause menu could be opened during the game over screen
Get Chronomancy: Watchmaker's Curse